Information That Parents Need for their Child's First Visit
At Irmo Kids Dental, we want to make sure that your child's first visit to our office is enjoyable. We specialize in working with kids and make sure that we cater our approach to their unique view of the world. Even though new experiences like these can be frightening sometimes, we will do our best to put their (and your!) minds at ease.
Accompanying Your Child
We ask that you allow your child to accompany our staff through the dental experience. Children aged 3 and up will go back to see the Dentist by themselves with our trained staff. Children aged 2 and under will be allowed to come back with a parent or legal guardian.
Forms
Save time on your visit and complete your new patient forms at home. Simply download and print by clicking below:
Finances
Payment for professional services are due at the time dental treatment is provided. Every effort will be made to provide a treatment plan, which fits your schedule and budget.
We accept cash, Master Card, Visa and Discover.
Appointment Scheduling
Our office will attempt to schedule appointments at your convenience and when time is available. Preschool children (1-5 years) should be seen in the morning because that is when they are fresher and we can work more slowly with the child for their comfort. Dental appointments are an excused absence and we will provide your child with a school note. Missing school can be kept to a minimum when regular dental care is in place.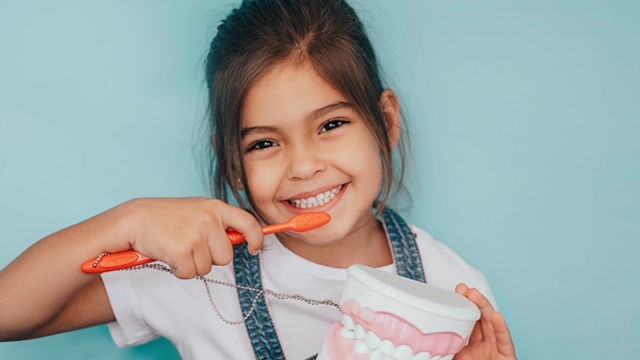 Have Other Questions?
Check out our Frequently Asked Questions or contact us today for answers to even more questions that you may have.